| | |
| --- | --- |
| Posted by On Q Piano on October 14, 2018 at 3:40 PM | |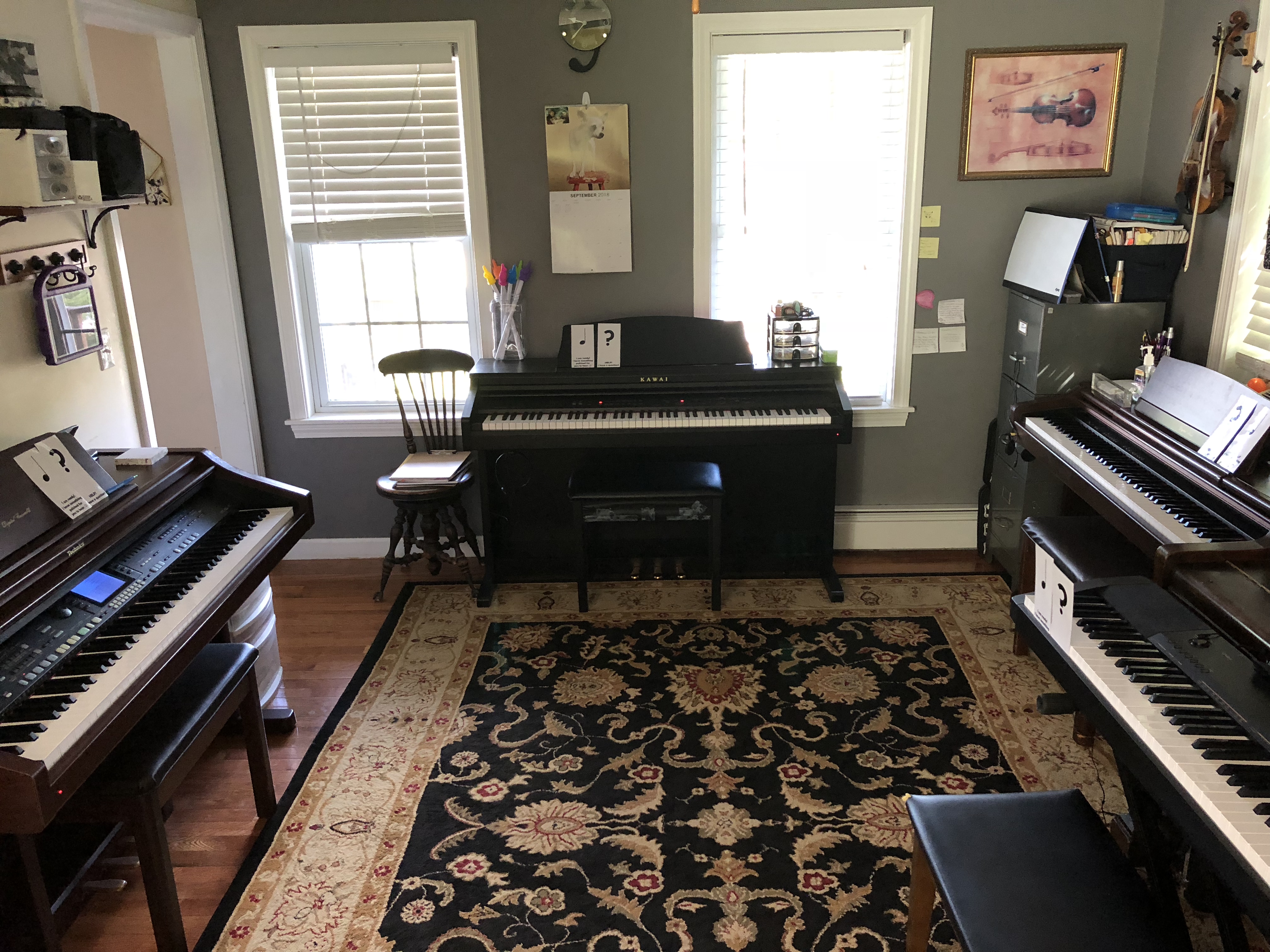 Accelerated Piano Lab
Our music room underwent a transformation over the summer.  I decided to rehome the piano that I inherited and learned on, which my grandfather bought for my grandmother in the 1950's.  That was a difficult decision but ultimately made space for 2 more digital pianos. I also had a transformation over the summer, taking courses on offering this program in my studio.

The number one goal of the program is to turn students into excellent sight readers.  Sight reading is one of the most difficult skills to master as a musician.  About 50% of my private students decided to give the accelerated program a try.  Here is what I have found over the past 6 weeks:
Students are practicing more. Why?  It's because they have their songs near mastery at their lessons.  They get practice time in which makes practicing at home seem easy.
Students say they're having more fun. For groups with students under age 10, I always try to include a group activity or game for the last 10 - 15 minutes of the accelerated class. 

Students are flying through their music.  To give an example, I have one early intermediate level student who struggled with finding time to practice at home.  She started this program at the beginning of September and has gone through an entire level of Piano Pronto (about 100 pages) in the 6 weeks!  Every student has been going at his/her own pace, but in general, kids in the program are progressing faster than in traditional private lessons.
This has been an adjustment for everyone at the beginning but I'm just amazed at the results! 

Categories: None