| | |
| --- | --- |
| Posted by On Q Piano on January 16, 2015 at 2:30 PM | |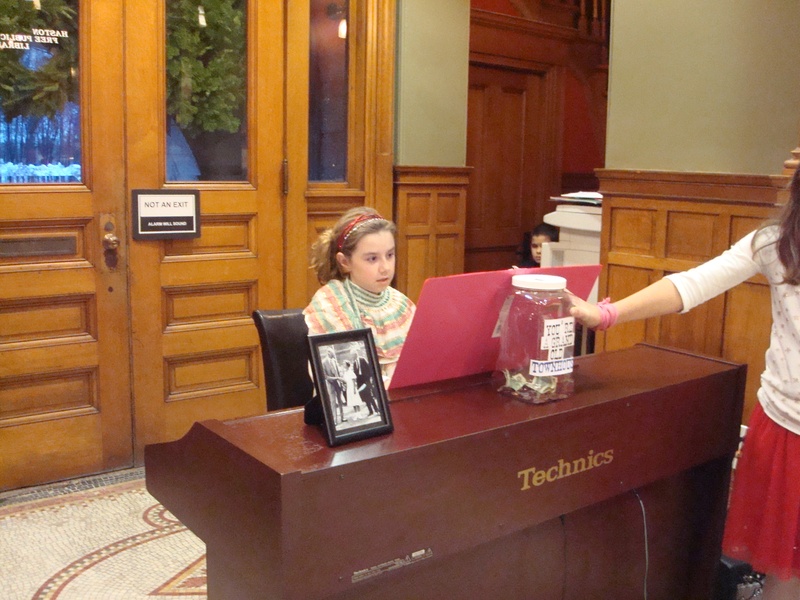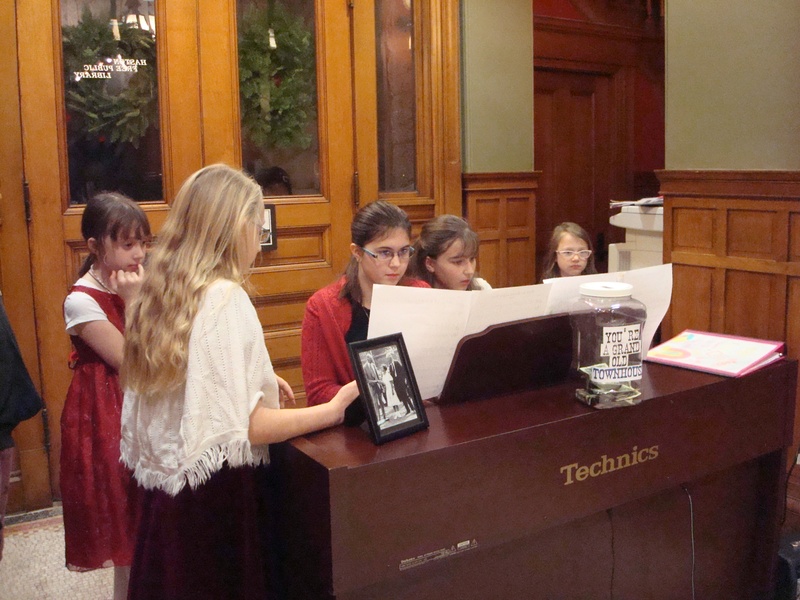 The above pictures are from our performance at the North Brookfield library.  We earned over $40 for the townhouse that evening and 15 of my students showed up to play Christmas songs for the public!
So far we have raised over $325 for the townhouse.  Fundraising continues until our June recital.  Our January fundraising song is Cohan's 1917 piece, Over There.  I have to say that this one is a hit - I think most of the boys like this song the best out of the ones we have done so far! 
Rhythm cups also came to On Q Piano this week.  During lessons, we've been using the cups to tap on the piano key cover, our hands and even foreheads.  It's been a blast tapping away with my students!

Categories: Piano lessons