| | |
| --- | --- |
| Posted by On Q Piano on October 30, 2013 at 7:00 PM | |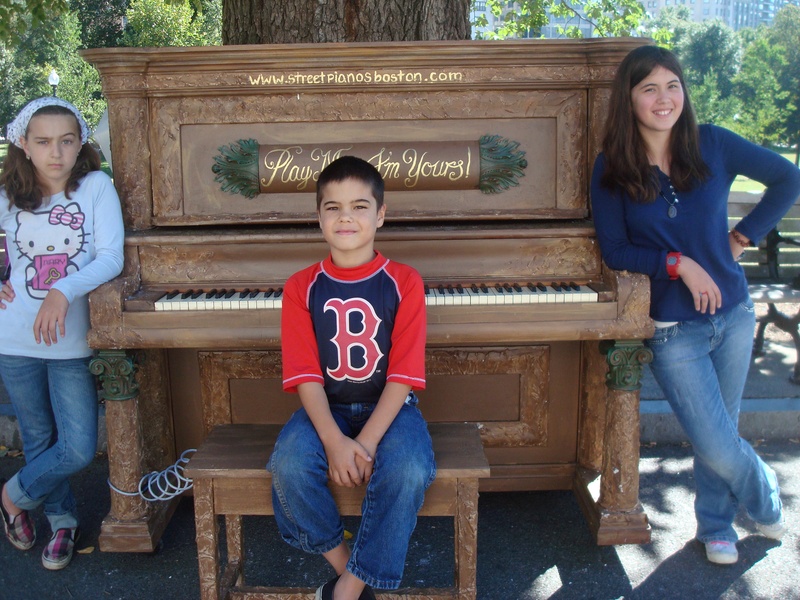 Thanks to the Celebrity Series of Boston, seventy-five uniquely decorated pianos were placed around the city from September 27 - October 14.  Since I heard about the Play Me, I'm Yours project I have longed for them to make their way to Boston!  So Mr. Q, being the wonderfully supportive husband he is, agreed that we take a trip to the city and go on a scavenger hunt to find some pianos to play.  My oldest two girls were excited, but my son wasn't thrilled with the idea.
I had the girls pack their backpacks with music that they'd want to play.  That proved to be unnecessary as it was a breezy day and their music kept blowing!  So they mostly played from memory.  We New Englanders have a reputation of being cold or unfriendly at times.  The people in Boston were anything but that to my kids.  They were encouraging, friendly and attentive.  The kids got so many positive remarks and even a student journalist (who was also a pianist) for the Boston College newspaper asked for permission to write about my kids in her article!
We made it to only 7 of the 75 pianos.  Some of our time was spent trying to locate one near the New England Aquarium (which we never did find).  It was such a great experience and I hope one they will remember for a lifetime. 
Here are some other pictures from our day in Boston: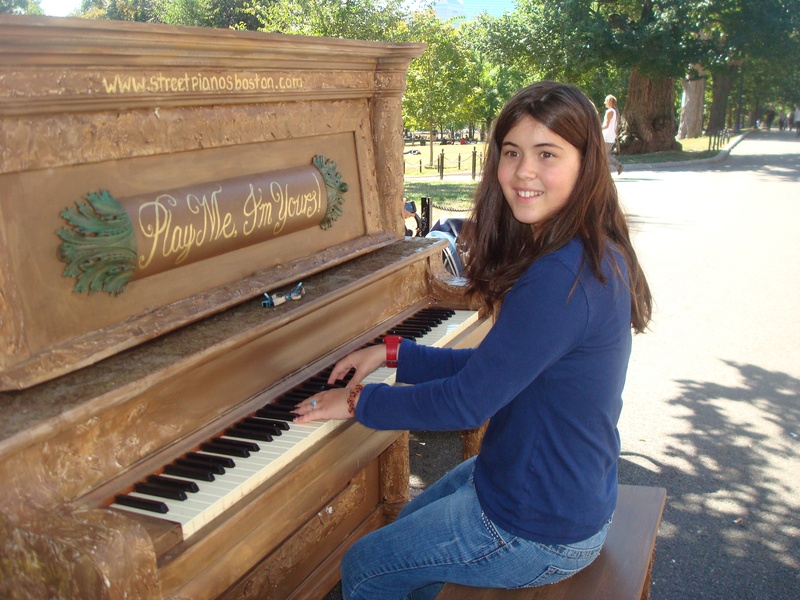 (ABOVE: Rebekah plays In the Mood)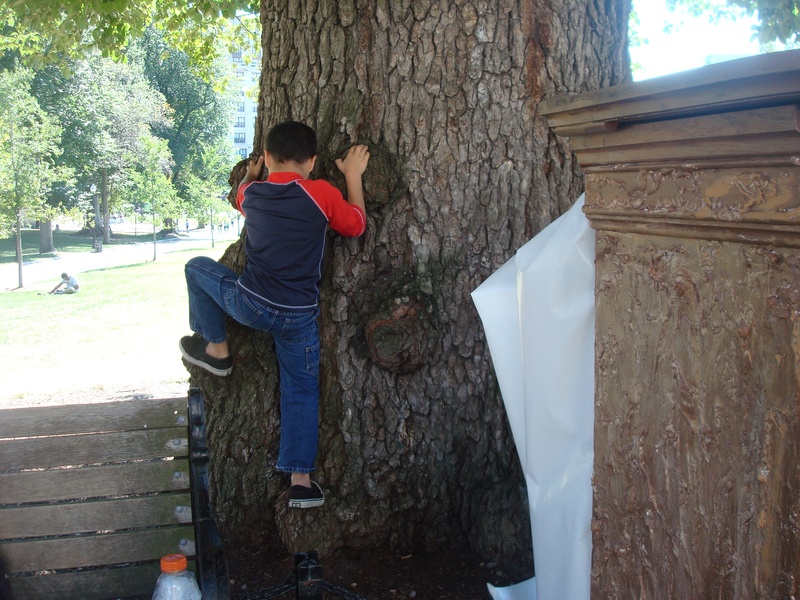 (ABOVE: See, my son was happy to find a tree to climb at Boston Common while his sisters played the piano)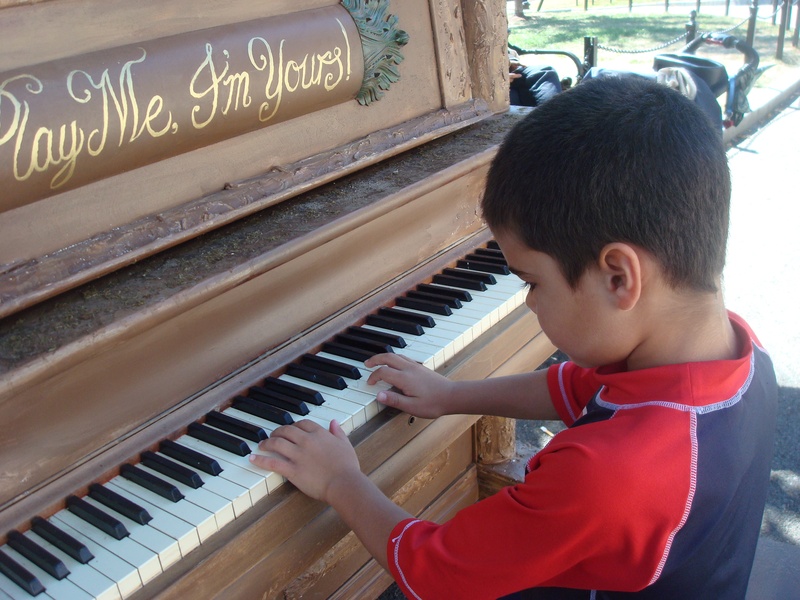 (ABOVE: He did play a little bit though, when he wanted to!)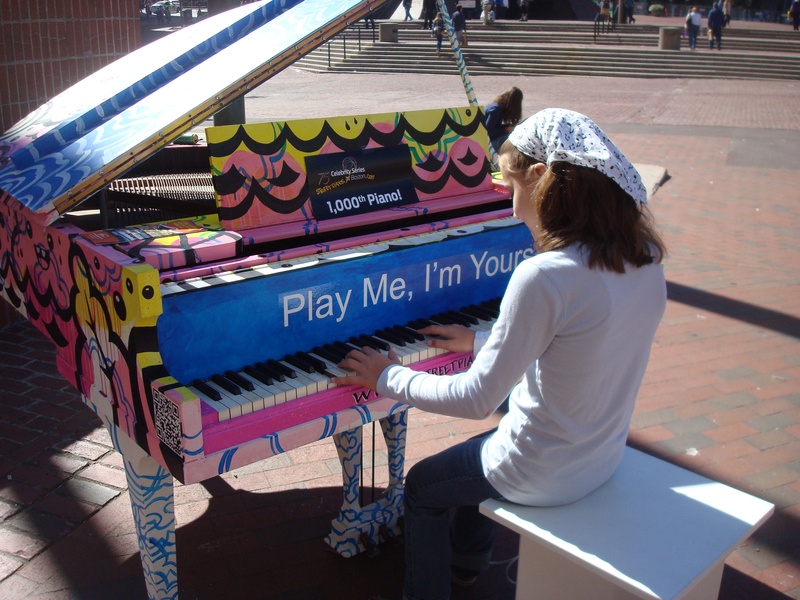 (ABOVE: We know the piano tech. that donated this piano!  It was located in Government Center and here my daughter is playing the theme from Fiddler on the Roof)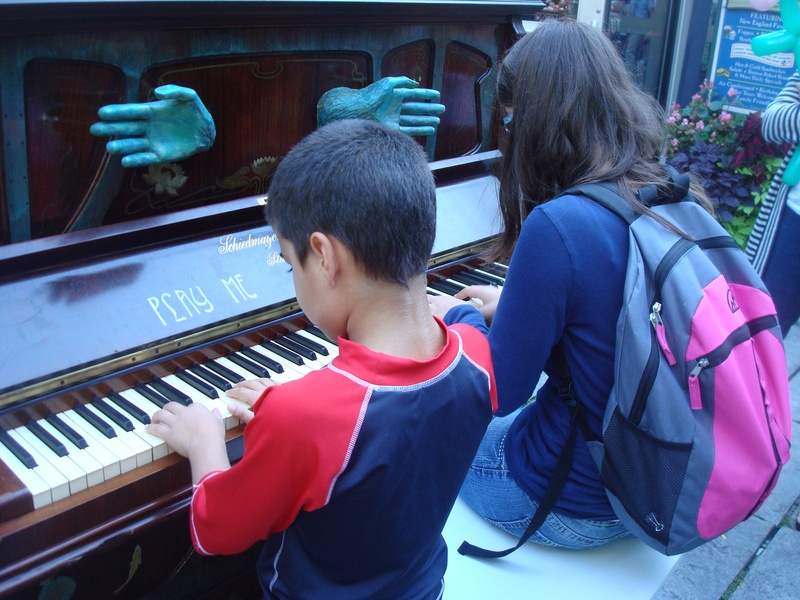 (ABOVE: This piano was located at Faneuil Hall Marketplace)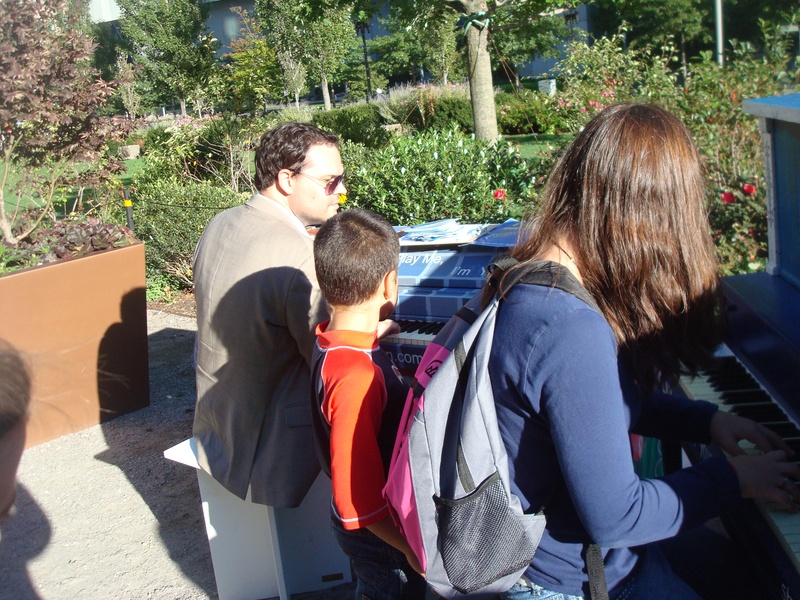 (ABOVE: Two pianos at Dewey Square! This guy asked my daughter to play something and he improvised along with her. He was great!)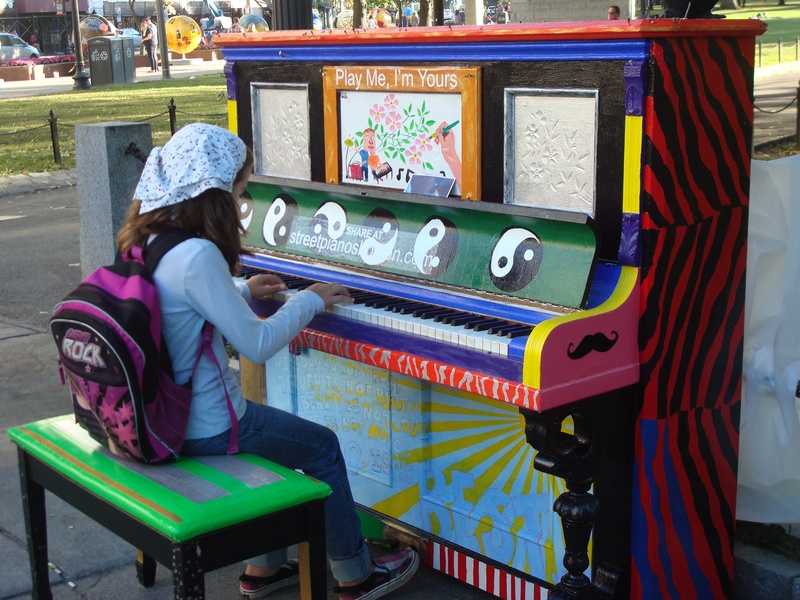 (ABOVE: This was at the other side of Boston Common, near Tremont St.)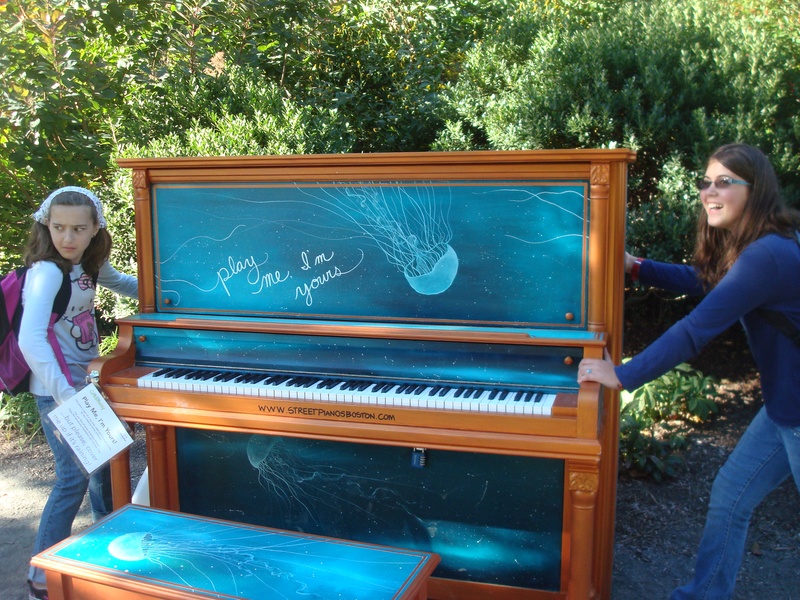 (ABOVE: My girls loved this piano and wanted to take it home...no they really didn't move it)

Categories: None